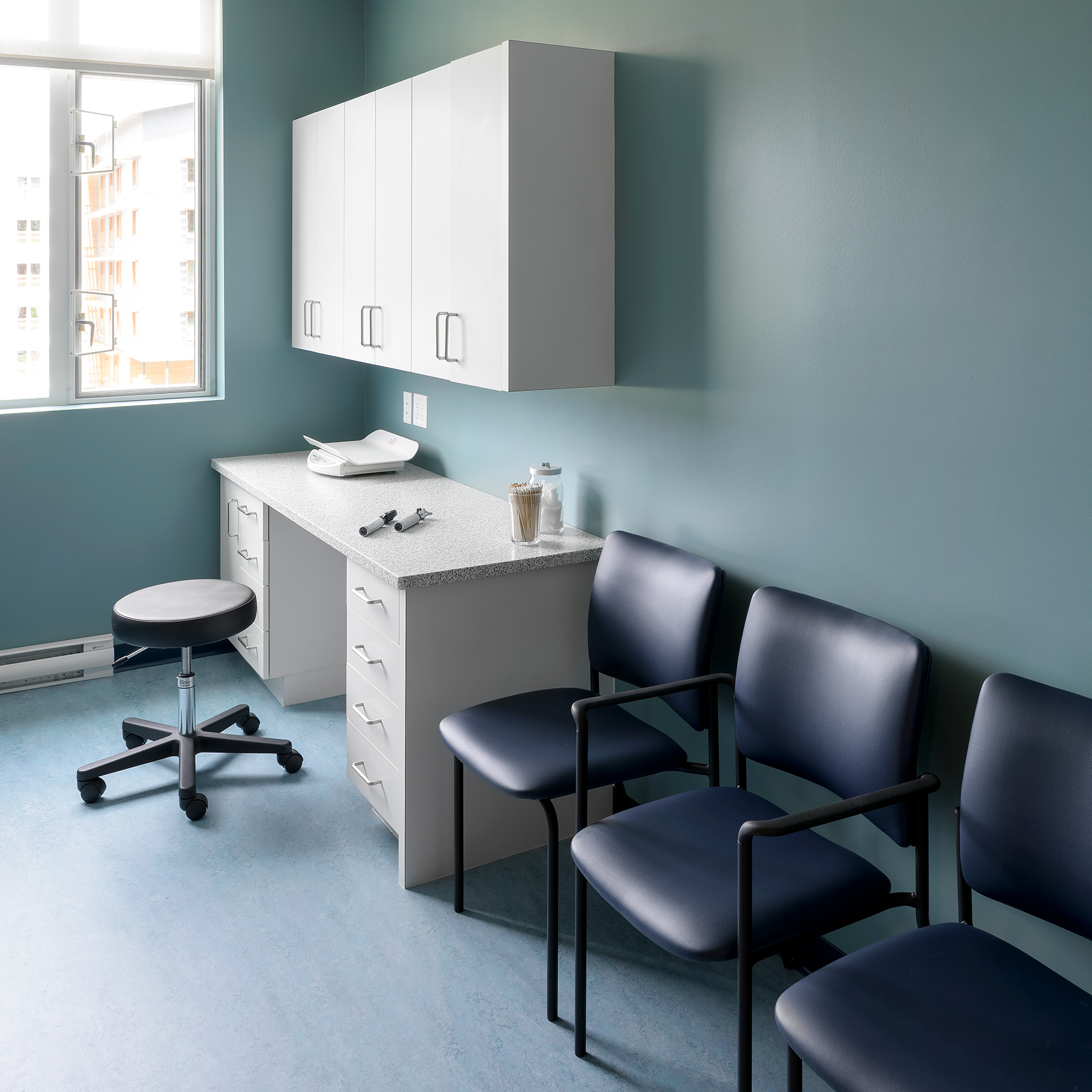 Internal/External Job Posting 011222A
Job Title: Medical Office Assistant
Grid Level: Grid 9 JJEP BCGEU wage grid position
Reporting to the Westshore Community Health Centre (WSCHC) Operations Manager
Hours: Permanent Full – Time, 35 hours/week; or negotiated Part – Time
Anticipated start date: Negotiable
Reporting to the WSCHC Operations Manager, as an integral member of a multidisciplinary team and integrated administrative team, the Medical Office Assistant (MOA) provides support to patients, physicians, nurse practitioners, and other allied health professionals. The MOA performs a variety of clerical and medical office assistant duties including word processing, scheduling, data entry, and general correspondence.  Answers general inquiries related to programs and services from clients, physicians, staff, and the public.  Assist primary care providers with the smooth operation and flow for patient visits and care.  This position will be paid at Grid Level 9, JJEP BCGEU wage grid.
Benefits: Extended medical/dental benefits, paid vacation/sick time and Municipal Pension Plan enrollment.
Posting date:  October 14, 2022
Closing date:  Open Until Filled
Please submit your application by email to fgriffin@pcfsa.org
This position requires BCGEU Union membership.
Detailed job description is attached.
JOB DESCRIPTION – December 2021
Medical Office Assistant
Grid Level: 9 JJEP
Primary Duties & Responsibilities    
Coordinates patient care through the clinic – checking in, prepping, escorting to exam rooms, and preparing exam or treatment rooms for the next patient.
Provide intake services to new clients, determining need or directing them to the appropriate clinician.  Assist clients with intake documentation/forms as needed.
Generates provider day sheets/schedules, pulls, and organizes patient information.  Manages electronic patient files.
In coordination and collaboration with the Community Health Worker, directs and schedules client appointments with an appropriate member of the health care team including recall and/or follow-up, and schedules and coordinates client appointments for a wide variety of routine and specialized diagnostic procedures or treatments.
Receive incoming calls and answer routine inquiries; screen and/or transfer calls to the appropriate member of the team.
Maintains client records, including electronic medical record, patient chart, medication lists, etc.
Maintains examination and treatment rooms utilizing principles of aseptic technique and infection control and ensuring rooms are adequately stocking according to accepted procedures.
Facilitate smooth operation of reception and related areas.
Provides administrative support to the Health Care Team, including: reports, letters, notices, scanning.  Records transcribes, types, drafts, creates, updates all forms of correspondence, including, but not limited to manuals, posters, pamphlets, memos, reports, letters, schedules, forms, meeting minutes from handwritten notes, dictation and copies and distributes as required.
Manage office supplies for the medical clinic including manage an inventory control system, ordering and shelving supplies.
Provide input regarding program administration procedures that affect the delivery of health care.
Provides reception support.
Operates electronic equipment such as photocopiers, faxes, printers, scanners, labelers, etc.
Preceptors and mentors assigned new employees and students to guide the clinical experience and provides feedback to mentee and leadership as requested.
Collaborates and participates with the Primary Care Team in identifying and prioritizing quality improvement activities.
Contribute to the implementation and monitoring of quality improvement and evaluation initiatives that related to the Medical Office Assistant functions, as well as to the overall clinic administration.
Performs other related duties as required.
Qualifications
Education & Experience
Secondary School graduation and graduation from a Medical Office Assistant course; or a combination of training and experience.
Knowledge, Skills, and Abilities
Demonstrated ability to work effectively with others in a fast-paced health center environment.
Ability to organize and prioritize multiple tasks, multi-task, use initiative, and act as needed.
Ability to work as an effective member of an integrated administrative team.
Advanced technology skills including word processing, telecommunications, and database software management.
Good judgment and decision-making skills.
Demonstrated ability to utilize and understand Medical Terminology.
General Expectations
The MOA is responsible for their own professional proficiency by keeping up to date on relevant clinical and social developments potentially affecting practice.
The MOA is expected to become familiar with and be aware of all relevant policies and best practice standards of PCFSA and the CHC, as well as to contribute to appropriate organizational development activities and practices.
Maintain a current First Aid and a current CPR Certification.
Dedication to creating and maintaining a culturally safe workplace based on cultural humility, sensitivity, and awareness; ensuring cultural values and traditions are respected in all activities.
Working Conditions
Proof of full vaccination against COVID-19 is a condition of employment as per the PHO.
This position is regular full time position of 35 hours per week.
This position is a BCGEU Union position and salary will be determined by the negotiated BCGEU Wage Grid
As a family-serving agency, all staff are required to maintain appropriate standards, including adopting a code of ethics and standards of confidentiality.
Upon hiring, and at regular intervals, must provide a satisfactory criminal record check that verifies they are able to work in this sector, prior to commencement of employment and recurring.
The first 6 months of employment constitute a probationary period, at the end of which a performance appraisal is conducted to determine the sustainability for further employment.
This job description is subject to finalization of the Job Evaluation process.
https://pacificcentrefamilyservices.org/wp-content/uploads/2022/09/DSC4313-e1663140383371.jpg
1762
1762
PCFSA Staff
https://pacificcentrefamilyservices.org/wp-content/uploads/2022/05/logo.svg
PCFSA Staff
2022-10-14 03:26:29
2022-10-17 12:08:50
Medical Office Assistant